Delivery Policy
VR Twin Shop website, we offer all customers the fastest pick up within 24 - 48 hours in order to meet the customers requirement as much as possible. We partner with the Technology Delivery companies "Fillgoods Co.,Ltd." that are guaranteed to be selected as part of the True Incube Incubation & ScaleUp Program Batch 6 - Rising Startup TogetherTrue Incube, organized by True Incube, to select for the top start up for development and enhancement.

Fillgoods parcel checking system is connected to 3 shipping companies' online systems, including SCG Express, Flash Express and Bee Express, Thailand's leading shipping company. To increase the convenience of users to be able to check the parcel, check the status, track the parcel location quickly. By checking the delivery status via Tracking number in the search box, users can now complete tracking of packages in one system.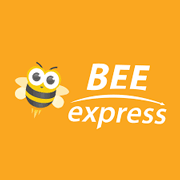 Rate of compensation for damage or loss
The shipping company compensates for the damage or lost with the exactly value of the product, but not more than 2,000 baht. Of Which, the service provider may adjust the condition without prior notice.
However, such damage must not be caused by unsightly packaging or encapsulation. And according to the terms of the carriage, the carrier reserves the right not to be responsible for such damage.
Terms of service
Delivery standards comply in accordance with the conditions of the shipping company, Or according to the announcement of the service provider.
Calculation of the shipping cost of the parcel will be calculated by the weight of the product.